---
---
Aug
15

The Secret Lake, Beloved Festival 2014 (Tidewater OR)
I got back from Beloved a few days ago and intended to post privately here about the journey, but I'm finding it impossible to put it into words. It's all sticky in my heart and mind still. I guess I'm still processing what happened there. I'm still processing even deciding to go at the last minute and see my previous partner there, in his element, connecting with girls who gathered around him a lot. It would have been a lot easier if he'd been less visible. And constantly bumping into him was weird in so many ways. I fell apart a few times only to be gently and patiently gathered up by the only person who has ever really understood me and never left my side. With his support I was able to more gently face my fears, stand tall and be strong in my own being, enjoying the juicy bounty of my favourite festival in the Universe. It was overall an incredibly positive, healing, bonding and magical experience returning to Beloved this year, which I feel this image gives a glimpse of. The photo isn't manipulated at all by the way, it really looks like this at night. All the installations at Beloved had the ability to take you to another world, because they were so fantastical and unreal… (more…)
Nov
13
ANOTHER manuscript from a different part of the world tells the same story. Makes a lot more sense than the claim of a lifetime of celibacy. Mary Magdalene wasn't a prostitute. That was said to discredit her. Many manuscripts claim her as one of the disciples, his favourite disciple even. Unfortunately the books that made it into the Bible were canonized and translated by man, not God, so we should be less frightened we might be wrong and more open to revisiting which books written by women, some of whom claimed to also be disciples, should also be included in the Bible, along with MANY other manuscripts written by men and women that corroborate so many stories about Jesus that the church left out because it didn't fit in neatly and tidily with the "Crucifixion Story" or the "Son of God / Holy Trinity" story. And instead of reading translations of translations of translations, we COULD get access to some of the originals stored under lock and key in the Vatican by insisting, and translate them again. Because quite frankly, there's a whole lot of people on this planet who believe word for word a lot of bigoted, sexist, racist, narrow minded nonsense from some letters cobbled together (for the best political gain) and poorly translated, used as a political/power tool at the time it was made and since then, that has caused people to kill each other for centuries now. And instead, we could have a Bible that is rich with Truth. Something that would bring us all together, not separate us. Otherwise, what's the point!
If Jesus ever does come back, he will probably have a fit like he did in the temple and burn a bonfire of Bibles that claim to be "The Word of God".
Nov
13
As more and more people want to live simply and sustainably, so many tiny homes are popping up, but these days they are usually out of the box or another company has designed them. The price ranges are outside of many people's budgets. Couple Jess and Dan designed and built theirs themselves, together, on the cheap from reclaimed wood and gently used stuff off Craigslist. They live in just 125sq ft of space, and its pretty obvious that theirs is a pretty close relationship focussed on the more important things in life. It's very sweet, and encouraging to see. (more…)
Nov
12
When you try to change your morning routine, several obstacles will stand in your way. It's possible to overcome them, however; the key is to start the night before. Julie Morgenstern — time management expert and author of Never Check Email in the Morning — offers six strategies to make getting up early work for you.
Nov
12
Are you creative? A photographer? Painter? Musician? A model? Or a makeup artist? A writer? Director? Designer? These 19 minutes will give you 19 years of energy and inspiration.
Neil Gaiman tells you how to get work and how to keep getting work, discusses the problems of failure and the problems of success, and ends by offering "the most important piece of advice" he ever got.
If you can carve out the time right now, watch the video right away; if you can't watch it now, bookmark it. Whatever you do, don't skip it.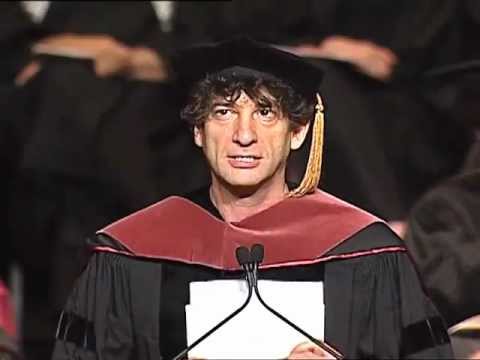 Neil Gaiman – Inspirational Commencement Speech at the University of the Arts 2012
Aug
26
You need to transfer photos and files to and from your Nexus but for some reason this process is not seamless with Windows 8. Here is the workaround: (more…)
Aug
25
It seems the folks who offered us a week of free stock video downloads at VideoBlocks.com are now offering the same sweet deal on free stock image downloads for a week. I downloaded tons of gorgeous stock photos, images and icons for a bunch of projects I'm working on for free all week from GraphicStock.com. I signed up and successfully cancelled my subscription within the week to see if the trail offer was safe and legit before promoting it. Now you can too.
However if a week isn't enough for you, you can use my referral link to get 90% off Graphic Stock's usual yearly plan – usually it costs $49 a month for unlimited royalty free downloads or $588 per year which is well worth it but way too expensive for my freelance business. The site is continually updated with gorgeous fresh stuff, and with the coupon code its entirely affordable.
Download from over 100,000 completely royalty free photos, illustrations and icons in high res and vector format to use in any project! Here's a coupon for a 90% discount: http://graphicstock.refr.cc/277VT7K. Enjoy!
And if you're looking for the same massive discount for royalty free stock videos, royalty free production music, AE templates & more – check out my other post.
Aug
15
Do you have 4 or more planets in the same house? Your chart will show you if you have a few planets in a house. The chart above is of Joe Kennedy, with a stellium in the 12th house. President John F Kennedy had a stellium in the 8th house. If you have 4 or more in one house then your challenges are more than most in that area of your life or will be more exciting and super-charged than most in that area. (more…)
Dec
17
I use Grammarly all the time, for proofreading all project proposals, client emails and website content. It's the best online proofreader – in my opinion – and also comes with a plagiarism checker, as well as a plugin for MS Office.
They have a 7-day free trial for a short time so we can try out their full membership offering.
Dec
16
Sweet! I'm totally self taught in the web design field so I'm fully in support of using whatever free resources are available to get into the field. I got news in my inbox that Treehouse is offering 3 months free for a short time, so grab it via this link: http://goo.gl/jZg4Z2
Dec
14
28 Greenpeace activists, a freelance photographer and a freelance videographer have been charged with piracy and hooliganism in Russian Courts. See their faces. Even though the Arctic 30 were granted bail, piracy and hooliganism charges are still in place. These charges carry with them maximum sentences of 15 and 7 years in a Russian prison.
Please join the Greenpeace activists in becoming an Arctic Defender. Sign their petition to Russia's US ambassador demanding Russia release the activists, the immediate withdrawal of the Russian Coast Guard from the Greenpeace ship, and an end to offshore oil drilling in the Arctic for good.